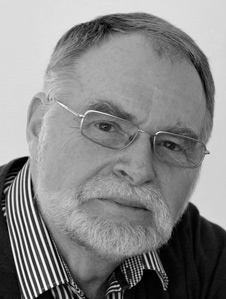 son of the distinguished Zoltán Gárdonyi, was born March 21, 1946, in Budapest, Hungary. The elder Gárdonyi, a former student of Zoltán Kodály and Paul Hindemith, was known as a composer, musicologist, Professor at the Franz Liszt Budapest Conservatory, and is regarded today as one of the outstanding figures of 20th century Protestant church music.

Subsequent to his musical education in his native city, as well as in various other music centers of Europe, Zsolt Gárdonyi has been living in Germany since 1968. After receiving the Bavarian State Competitive Award for Young Composers 1979, he gained international recognition as a composer and concert organist.

He has been Professor of Music Theory at the State Conservatory in Würzburg, Bavaria since 1980. His wide-ranging activity as a composer and music theorist are evidenced by extensive publications of compositions, articles and books. He has given numerous guest lectures, workshops, and master courses in various conservatories and universities of Europe and America.

In June of 2000 the Reformed Theological University of Debrecen, Hungary, granted an Honorary Doctorate to Zsolt Gárdonyi for his contributions in the field of church music. In 2011 Zsolt Gárdonyi received the presidential Medal of Merit of the Republic of Hungary for his life-work in music composition and theory.